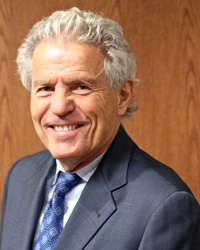 James P. Avgeris, President
As President, Mr. Avgeris has been active in the real estate business as a developer, owner and operator of quality, income-producing real estate.
Based out of Lombard, Illinois Avgeris and Associates has a staff of professionals engaged in Acquisition / Development Management, Finance, Property Management and Leasing. Over the past 30 years, as principal of Avgeris and Associates James has been active in more than 6 million square feet of commercial property values at over $600 million and located in Illinois, Michigan, Indiana, Florida, Wisconsin, Iowa, Ohio, North Carolina and Texas. Jim can be reached at x214 or at james@avgerisinc.com.
---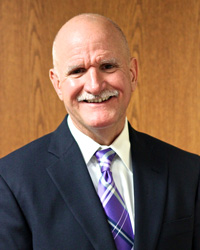 Stewart W. Mills, Senior Vice President
As Senior Vice President of Avgeris and Associates, Inc., Mr. Mills is involved in all aspects of the company's development, financing, leasing and management interest. He also coordinated all architecture, engineering and construction of Avgeris owned property. Mr. Mills's corporate estate background spans the last 21 years and includes extensive experience in office and industrial development, leasing and land development throughout the Midwest.
Mr. Mills is responsible for the acquisition, management and disposition of all real estate owned or purchased by Avgeris. He is also responsible for expanding Avgeris and Associates development opportunities and instituting the necessary short and long term plans for its management. His involvement in the planning and implementation of the firm's strategies includes working closely with Avgeris brokers and financial entities to enhance the real estate portfolio of Avgeris and Associates, Inc. Stewart can be reached at x213 or at stewart@avgerisinc.com.
---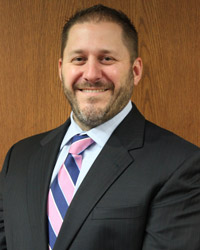 Bradley P. Gdowski, Chief Financial Officer
As CFO of Avgeris and Associates, Inc., Mr. Gdowski is responsible for directing Avgeris and Associates accounting functions. These functions include establishing and maintaining the organizations accounting principles, practices, procedures, and initiatives.
Mr. Gdowski prepares financial reports and presents findings and recommendations to top management. He supervises internal control, policies, and procedures according to established audit procedures. Mr. Gdowski also reviews federal, state and local forms for internal accounting and auditing purposes. He prepares all budgets for the entire company while supervising the reconciliation of the general ledger and subsidiary accounts.
Mr. Gdowski has been active in the financial aspects of real estate development since 2001 upon coming aboard Avgeris & Associates. Prior to his arrival he spent two years as a Senior Auditor for a National accounting firm in the Chicago area. Here he completed and supervised many audits, reviews, and compilations. Brad can be reached at x220 or at bradley@avgerisinc.com.
---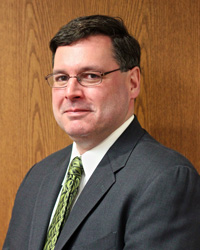 James (J.C.) Avgeris, Asset Manager
James C. Avgeris, who goes by "J.C." professionally, joined Avgeris and Associates, Inc. in March of 2005 as its Asset Manager. His role in the company mainly focuses on Property Management and all that it includes, as well as acquisition, disposition, and leasing of the company's properties. He finds Avgeris and Associates, Inc. not just a company, but a team, and he can fill in wherever the need arises.
J.C. studied Finance and Real Estate at Denver University and Southern Illinois University, always returning to the real estate specialty when school was not in session. Prior to joining the company, J.C. worked in the brokerage side of real estate concentrating on investment properties. Prior to that, J.C. worked in property management on condo conversion projects until the sales team recruited him for their company and next project.
Happy to find a comfortable home with a great team, J.C. looks forward to expanding the portfolio of Avgeris and Associates, Inc. and happiness of its tenants. JC can be reached at ext.212 or at jcavgeris@avgerisinc.com.
---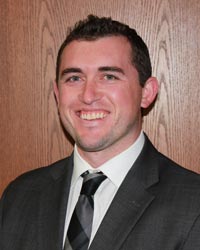 Tim Knudson, Controller
As Controller Mr. Knudson is involved in many aspects of the company's daily financial and management operations. Since 2007, when he joined the Avgeris team, Tim has provided sound assistance to top management by providing analysis and reporting of the Company's real estate and financial portfolio. Tim maintains, manages, and analyzes Avgeris and Associates monthly and quarterly financial reports, the company's day to day accounting operations, as well as each individual asset's budget and financial goals.
He also is involved in many other aspects and operations within the Company. Tim routinely handles management issues at each asset and assists tenants with the property to make sure there operations are flowing seamlessly and uninterupted. Mr. Knudson continually reviews leases, acquisition opportunities, as well as financial opportunities.
Prior to joining Avgeris and Associates, Tim worked for Hawthorne Development Corporation as a project accountant where he was responsible for the financials, loan draws, job costs, and sales projections of two condo conversion projects. Tim can be reached at x219 or at tim@avgerisinc.com.
---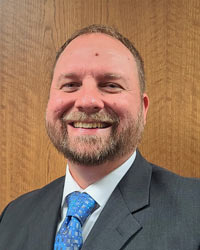 Cathy Davidson, Office Manager
Cathy joined Avgeris and Associates, Inc. in 2010, with a background spanning a couple decades in commercial real estate working for industry leaders like Trammell Crow Company and CBRE, she was the perfect fit. Her background encompasses all facets of real estate including brokerage, market research, client services, web marketing and property management.
With outstanding organizational skills she coordinates the day to day operations of Avgeris and Associates, Inc. with unparalleled proficiency. She is responsible for designing and implementing our current filing system; reviewing and approving supply requisitions and clerical functions. Effectively maintaining a professional and successful environment for her colleagues and clients is her top priority. Cathy can be reached at x210 or at cathy@avgerisinc.com.