Corporate Real Estate
|

Avgeris & Associates, Inc.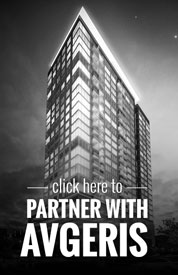 Avgeris and Associates, Inc. is an investor, developer, owner, and operator of commercial real estate based out of Lombard, Illinois.  Over the last 25 years, the firm has been active in more than 25 million square feet of commercial real estate. With our staff of Chicago real estate professionals, we are actively engaged in the acquisition, development, financing, management and leasing of commercial real estate across the United States.
As opportunistic and value add investors, we are actively communicating and coordinating with partners, brokers, lenders, investors, and managers to find new investments. Our creative and unique approach has driven our continued growth and provided new opportunities that others have overlooked. As a diversified real estate investor we are always looking for the next investment to expand our portfolio and bring about positive change through our value add approach.
Our long term relationships and team of real estate professionals has built Avgeris and Associates into one of the premier Chicago commercial real estate firms.