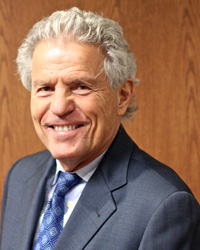 James P. Avgeris, President
In 1992, James P. Avgeris founded Avgeris and Associates, Inc., a private commercial real estate investment firm. As President and Principal of Avgeris and Associates he relies on his more than 50 years of industry experience to lead and guide the company's steady growth. Jim has led and overseen more than $1 billion in investment, development, and con­struction of commercial real estate assets. As a diversified real estate investor, Jim actively invests in industrial, land, multi-family, office, retail, student housing, and senior housing commercial assets.
Over the past 25 years Jim has grown the firm's portfolio from 1 million square feet to now in excess of 8 million square feet. In addition, the portfolio now spans across Illinois, Michigan, Indiana, Wisconsin, Florida, Louisiana, Ohio, Minnesota, Iowa, Arizona, Kentucky, and Missouri and has a value of over $700 million dollars. Jim continues to be an influential force throughout the real estate industry by not only building successful real estate invest­ments but by developing long term relationships through his commitment, honesty, and hard work. He approaches every deal as a new opportunity for success and growth in an ever-changing industry.
Jim can be reached at x214 or at james@avgerisinc.com.
---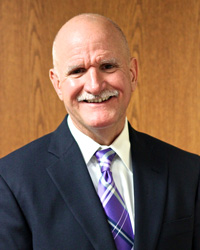 Stewart W. Mills, Senior Vice President
As Senior Vice President of Avgeris and Associates, Inc., Mr. Mills is involved in all aspects of the company's development, financing, leasing and management interest. He also coordinated all architecture, engineering and construction of Avgeris owned property. Mr. Mills's corporate estate background spans the last 21 years and includes extensive experience in office and industrial development, leasing and land development throughout the Midwest.
Mr. Mills is responsible for the acquisition, management and disposition of all real estate owned or purchased by Avgeris. He is also responsible for expanding Avgeris and Associates development opportunities and instituting the necessary short and long term plans for its management. His involvement in the planning and implementation of the firm's strategies includes working closely with Avgeris brokers and financial entities to enhance the real estate portfolio of Avgeris and Associates, Inc. Stewart can be reached at x213 or at stewart@avgerisinc.com.
---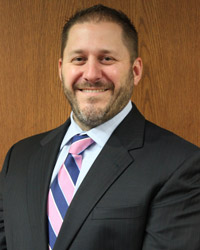 Bradley P. Gdowski, Chief Financial Officer
As CFO of Avgeris and Associates, Inc., Mr. Gdowski is a key member of the Executive Management team directing and overseeing the company's Finance & Accounting functions. This includes establishing and directing responsibility for planning, development, implementation, and management while controlling all financial-related activities of the company.
While maintaining the organization's accounting principles, practices, procedures and initiatives, Mr. Gdowski manages all processes for financial forecasting, budgeting, reconciliation of the general ledger and subsidiary accounts, consolidating and reporting to the Company. Mr. Gdowski ensures credibility of the Finance group by providing timely and accurate analysis of budgets, financial trends and forecasts. He supervises all in place internal controls while ensuring compliance with GAAP and applicable federal, state and local regulatory laws and rules for accurate financial and tax reporting
Mr. Gdowski provides leadership and recommendations to strategically enhance financial performance and implications of real estate opportunities to top management. Brad takes a hands-on lead position of establishing and maintaining strong relationships with lenders, partners, tenants and brokers so as to identify the company's short and long-term strategic financial objectives and solutions.
Brad has been an active member of real estate development since coming aboard Avgeris & Associates in 2001. Brad can be reached at x220 or at bradley@avgerisinc.com.
---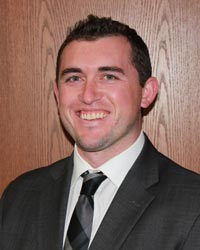 Tim Knudson, Vice President
As Vice President, Mr. Knudson is involved in all aspects of the company's financial and investment operations. Tim reviews and manages the financial reports of each commercial real estate investment of Avgeris and Associates to make sure it is meeting budgeted investment goals.
Tim's 15 years in the real estate industry has given him extensive experience in the construction, development, and investment of commercial real estate. He routinely underwrites and analyzes leasing opportunities to meet investment goals. He is also instrumental in the coordination of construction and development projects to meet company and tenant deadlines. Tim can be reached at x219 or at tim@avgerisinc.com.
---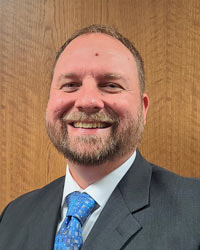 Dan Burhans, Controller
As Controller, Mr. Burhans is involved in many aspects of the company's daily financial and management operations. Dan manages, maintains, and analyzes Avgeris and Associates monthly and quarterly financial reporting, the company's day to day accounting operations, as well as each individual asset's budget and financial goals. He works with our team, lenders, and partners to ensure an efficient and accurate accounting of all company assets.
Dan joined Avgeris and Associates, Inc. in 2020. Prior to joining Avgeris, Dan spent almost 10 years with Mid-America Asset Management. As a key member of their accounting department, he was instrumental in helping maintain and grow their real estate asset management portfolio with a multitude of private and institutional clients. Dan can be reached at x221 or at daniel@avgerisinc.com.
---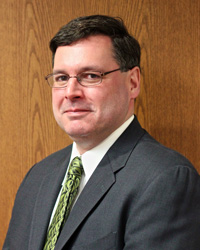 James (J.C.) Avgeris, Asset Manager
James C. Avgeris, who goes by "J.C." professionally, joined Avgeris and Associates, Inc. in March of 2005 as its Asset Manager. His role in the company mainly focuses on Property Management and all that it includes, as well as acquisition, disposition, and leasing of the company's properties. He finds Avgeris and Associates, Inc. not just a company, but a team, and he can fill in wherever the need arises.
J.C. studied Finance and Real Estate at Denver University and Southern Illinois University, always returning to the real estate specialty when school was not in session. Prior to joining the company, J.C. worked in the brokerage side of real estate concentrating on investment properties. Prior to that, J.C. worked in property management on condo conversion projects until the sales team recruited him for their company and next project.
Happy to find a comfortable home with a great team, J.C. looks forward to expanding the portfolio of Avgeris and Associates, Inc. and happiness of its tenants. JC can be reached at ext.212 or at jcavgeris@avgerisinc.com.
---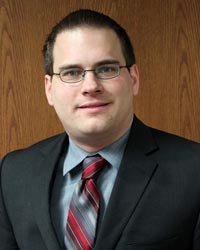 Alex Sund, Staff Accountant
Alex joined Avgeris and Associates, Inc. in 2016. He is involved in many aspects of the Avgeris team's yearly, monthly and daily operations. As a staff accountant, Mr. Sund provides analysis and assistance across the company's entire portfolio. Additionally, Alex prepares financial and diagnostic reports across multiple aspects of the company's portfolio. He also handles the daily and weekly accounts payable and accounts receivable needs to ensure that the financial statements are current and accurate.
Prior to joining the Avgeris team, Alex spent time in the construction management services as a project accountant at Walsh Construction Company. Duties there included cost accounting and waiver management. He holds a bachelor's degree in Mathematics from Valparaiso University, and a master's degree in Accounting and Financial Management from Keller Graduate School of Management. Alex can be reached at x215 or at alex@avgerisinc.com.
---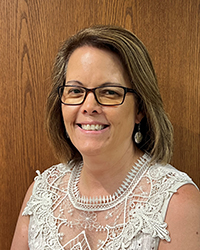 Teri Tankersley, Office Manager
As Office Manager, Mrs. Tankersley is involved in many aspects of the company's daily management operations. Teri assists the Avgeris' team with numerous tasks including processing incoming and outgoing mail via all carriers, entering bills for payment, scanning and preparing payables for mailing, updating monthly and quarterly property reports, manages office inventory, maintains the Master Rent Roll, Rent Schedule and marketing property information, drafts and formats contracts as needed as well as other projects as they arise. She works with our team, lenders, and partners to ensure a smooth process that all documents are signed and returned to meet deadlines.
Teri joined Avgeris and Associates, Inc. in 2022. Teri has over 20 years of experience in the real estate industry. Prior to joining Avgeris, she previously spent time working with Mid-America Asset Management, DarwinPW Realty, NAI Hiffman and Crossroads Real Estate Partners. Teri can be reached at x210 or at teri@avgerisinc.com.
Teri is an Illinois licensed real estate broker.